Fiberglass Textile Products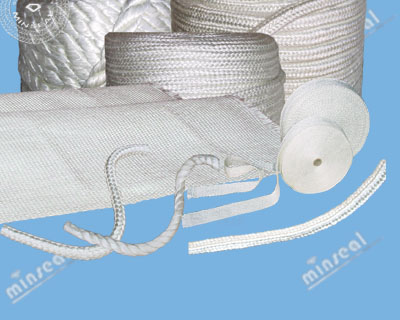 Fiberglass products are also commonly used as gasket, seal, packing and protection material, but with a lower temperature rating than ceramic fiber products . Minseal fiberglass textile products are manufactured from high temperature texturized fiberglass continuous filament yarns. All products are textured to have excellent thermal and acoustic insulation properties for applications.
Main Characteristics and Specs
•   Heat, spark and flame resistant, temperature rating 1000°F
•   Chemical resistant
•   Low thermal conductivity
•   High tensile strength, no stretch or shrink
•   High dielectric strength

Typical Applications
High temperature insulation seals and gaskets
Protective blankets, curtains, covers, pads and wrapping
Expansion joint fabric, safety clothing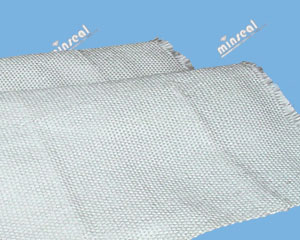 Fiberglass Product Line
Fiberglass Cloth
Available in plain weave or other weave patterns, commonly used fabric weight from 13 oz to 60 oz and thickness 1/32" to 1/8"
Fiberglass Tape
Available in Standard Styles, Drop-warp Style(Bolt-hole), and Self Adhesive Style, thickness 1/16", 1/8" and 1/4"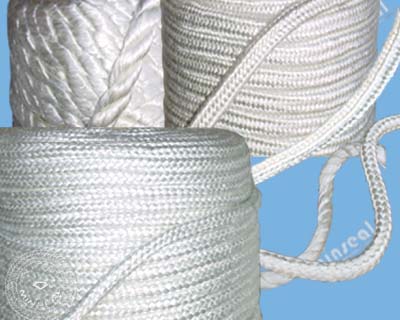 Fiberglass Rope and Braid
Available in twisted styles, round braid, square braid...